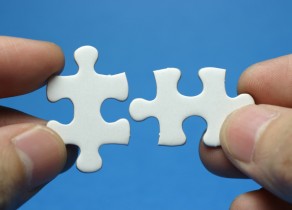 12/5/2012
Take one fiscal cliff with water an hour before bedtime; you'll feel better in the morning
American print, Internet, and television media seems fixated on the looming fiscal cliff, a broad based package of federal spending cuts and tax increases. Of course this cliff, a product of bipartisan compromise in 2011 has the goal of helping the American Government rein in its record setting binge of spending far more than it takes in. Overspending is a political disease, even those politicians who rail against it, vote for deficit spending. This disease, however will, with certainty, lead to debasement of the currency through inflation. The debasement of a currency was the fundamental factor leading to the rise of Hitler in the 1930s, ultimately resulting in 10's of millions killed during WW II.
I think going over the fiscal cliff can be good for the American economy. Read on…..
7/1/2012
Another day, Another Summit, Another Euro?
Too much borrowing, too much debt, and too much under water real estate for sale are characteristics of societies with inflexible labor markets and unaffordable welfare systems. THIS is the problem that has driven a wedge between the productivity of northern Europe vs.Southern Europe.
The alternatives are a breakup of the single currency or turning it into a giant version of Italy—a difficult-to-govern transfer union with political and financial instability hard-wired into its constitution. Both of those ultimately lead to the risk of financial catastrophe. Read on…..
5/31/2012  
Why the Euro can't survive without radical change
Austan Goolsbee, professor of economics at the University of Chicago and former chairman of President Obama's Council of Economic Advisers from 2010 to 2011 has written a short and brilliant analysis of the European monetary crisis. It's in the May 30, 2012 Wall Street Journal and entitled "A Fiscal Union Won't Fix the Euro Crisis". His analysis is so excellent and profound that I can't improve on it and for those of you who don't subscribe to the WSJ, you can find its text in the blog link above.  Goolsbee concludes that the ONLY solutions to Europe's crisis are: 1) allowing easy and complete mobility between European countries for workers, 2) allowing strong inflation in German and other Northern Europe economies, or 3) creating strong and ongoing subsidies from countries like Germany, France, Belgium, Finland and the Netherlands to countries like Portugal, Italy, Greece and Spain.
5/20/2012
RACK ONE UP FOR THE LIBERAL NOBEL LAUREATE
France's new president, Francois Hollande, was elected based mostly on his rejection of the Franco-German ideal of reduced borrowing and fiscal austerity and with a program that stresses growth rather than restraint. On CNN earlier today he picked up support from American Nobel Laureate Paul Krugman. Krugman made some good points about differences between the situations here in the USA and Europe. Read on……
5/7/2012  
Does anyone in government care about lowering costs?
A recent government report prepared by the GAO (General Accounting Office now renamed the Government Accountability Office and recognized as the non-partisan investigative arm of Congress) shows how several $100's of millions of dollars a year in the Federal budget could be saved if only the Federal Bureau of Prisons (BOP) implemented the suggestions and programs identified in the report.
The report is GAO REPORT REVEALS MULTIPLE WAYS TO END THE WASTE OF MILLIONS ON UNNECESSARY OVERINCARCERATION.
History has shown that reports like this one, with multiple benefits, including less government spending, aren't  normally implemented. Read on to understand why….
Read More →